Guide to Leasing a New BMW | McAllen, TX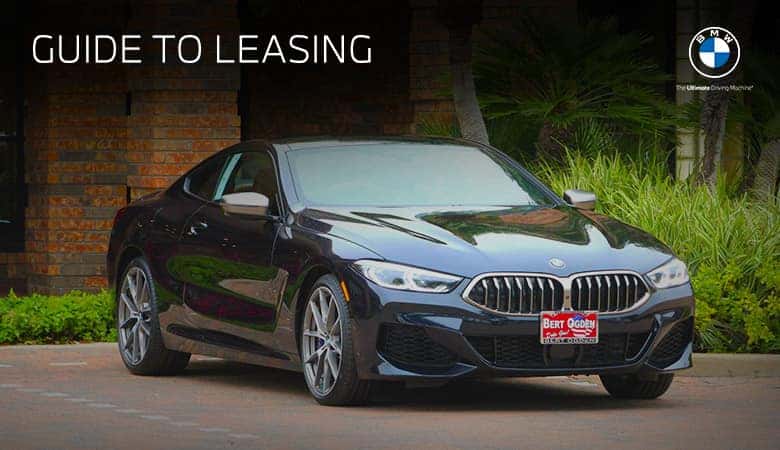 When leasing a new BMW in McAllen, Texas, for the first time, there are a few things you need to know. Leasing a new BMW has many perks, especially if you prefer to have the latest and greatest BMW 7 Series or BMW M3 every few years. Not sure how to get started? Use our guide to leasing a new BMW in McAllen — then check out our inventory here at Bert Ogden BMW.
Leasing Defined
If you are new to the concept of leasing, the definition is a good place to start. Instead of purchasing the car as your own property, when you lease it, you are essentially agreeing to rent it for a set period of time, typically anywhere from three to five years. At the end of the lease, you'll just drive the vehicle back to Bert Ogden BMW and drop it off — and if you want, you can lease another new BMW.
Benefits of Leasing
Why would you want to lease instead of buying your BMW? Buying might not make sense for your needs or budget. In this case, leasing may be the better option. For example, leasing makes sense if you like to have a new vehicle with the latest technologies every few years. You won't have to worry about selling off your old BMW to get the latest and greatest features.
You'll also likely save money. That's because you only pay the difference between the BMW brand new and the estimated value of the BMW when you bring it back to the dealership at the end of the lease. This means both a lower down payment and lower monthly payments. On top of that, maintenance is often covered on leases, the vehicle is always under warranty, insurance premiums tend to be lower, and the newer the vehicle, the better its fuel economy is likely to be.
Do note: At the end of the lease, you will not make money by returning it to the dealership. Rather than trading it in, you are simply giving it back to the dealer.
Also note: Leases come with mileage restrictions, usually 12,000 to 15,000 miles a year. If you drive more than this, leasing may not be right for you.
Keep These Things in Mind When Leasing for the First Time
Leasing a BMW car or SAV® is exciting, but there are a few things you should consider when visiting Bert Ogden BMW to sign your agreement:
Consider the mileage that makes sense for you. You'll pay less on a lease that caps you at 12,000 miles vs. 15,000, for instance, but be careful: If you end up exceeding your mileage limit, you'll pay a set fee per mile. Better to be safe than sorry.
Keep up with routine maintenance. Routine maintenance is essential for keeping a vehicle running smoothly, safely, and efficiently — and it's likely a requirement of your lease agreement. At the very least, keeping up with routine maintenance can help ensure you will not owe any additional fees upon turning in the vehicle.
Get insurance. Just because you don't own the vehicle doesn't mean you don't have to carry insurance. In fact, most lenders and dealerships will require GAP insurance in addition to regular car insurance when leasing. (GAP insurance is also highly recommended and often required when financing a vehicle.)
Be light with your down payment. Leases can have low or even no down payments, so don't stress about saving up for yours. In fact, we encourage you to put little down; experts say no more than $2,000, in case the vehicle is totaled or stolen during the first few months of your agreement.
---
To learn more about leasing a new BMW, contact Bert Ogden BMW in McAllen, Texas.