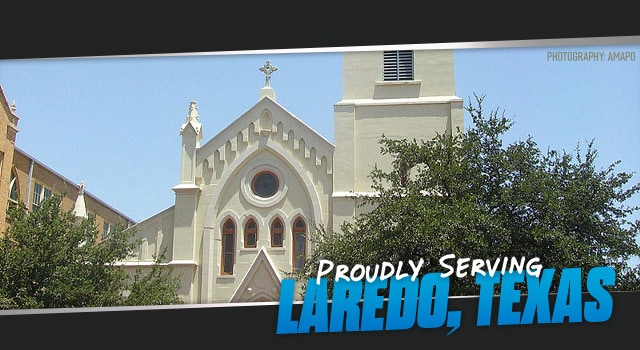 Bert Ogden BMW is in McAllen, TX. We love this town for so many reasons. The people of McAllen are great, and there is so much to do here. Plus, we are just three short hours away from the fun and vibrant city of Laredo, TX.
Per the 2010 census, more than 236,000 people call Laredo home - and that number is growing. Laredo is famously the home of Texas A&M International University and hosts Washington's Birthday Celebration every winter. Laredo is also famous for the Border Beer Fest and the Jalapeno Festival.
Things to Do in Laredo, TX
Laredo is a happening place, so you can easily find things to do any time of the year.
If you are looking to go site-seeing around Laredo, add the San Augustin Catholic Cathedral, Fort McIntosh, Jarvis Plaza, Zaragoza Street, and San Augustin Plaza to your list. Seeing all those historical places will surely be enough culture for one day. If you are in the mood to learn, head to the Republic of the Rio Grande Museum, Imaginarium of South Texas, or the TAMIU Planetarium.
Laredo is home to many outdoor parks for hiking, biking, swimming, and kayaking. If the weather is nice, spend the day at Lake Casa Blanca International State Park or the expansive Slaughter Park sports complex. If shopping is more your thing, head to the Outlet Shoppes at Laredo or Mall del Norte.
Places to Eat in Laredo, TX
Laredo is famous for its abundance of Mexican food. If you are feeling hungry, add some of the following restaurants to your list: Palenque Grille Loop 20, El Capataz, El Meson De San Augustine, and Zaragoza Grill.
There's so much to do in southern Texas. We at Bert Ogden BMW hope that you enjoy living in or visiting the area. Feel free to visit us if you're looking for a new BMW to drive around the Laredo or McAllen areas.