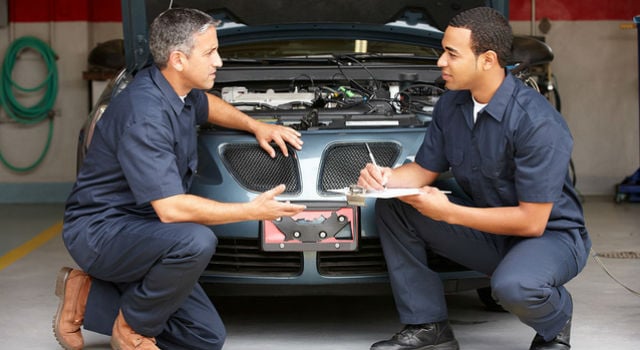 The key to keeping your BMW performing at peak levels for years to come is keeping up with routine maintenance. Some BMW owners choose to service their BMWs at home or by a corner garage mechanic, but in doing so, they miss out on several benefits and put their vehicles at risk. The best option for routine maintenance is to service with Bert Ogden BMW, an official BMW service center.
Trained Technicians
The single biggest reason to service at Bert Ogden BMW is our staff of highly trained technicians. While they have the same training as regular mechanics, they have also received specific training and certification for BMW vehicles. That makes them more skilled at performing BMW maintenance and at picking up on potential issues during their rigorous inspections at every service visit.
Proper Parts and Tools
BMW designs its own parts for its vehicles and its own tools for performing required maintenance. Only BMW dealerships can guarantee these parts will be used during your service visit. Other mechanics will likely instead use generic parts and tools that won't ensure a proper fit in your BMW car or SAV.
Warranty and Recalls
Your warranty may cover specific maintenance for a set number of years, but only when performed at the dealership. That means you might not pay a dime for specific maintenance when you service at Bert Ogden BMW, though you would pay 100 percent out of pocket at another mechanic. We can also immediately alert you if your vehicle has a recall and perform the repair for free. Other mechanics are not equipped to fix recall issues.
Customer Experience
Dealerships are an extension of the brand they sell. As such, automakers like BMW hold dealerships to high standards for customer service. We are proud to represent the BMW brand and strive to delight customers at every visit.
For a thorough, reliable service experience, trust Bert Ogden BMW.